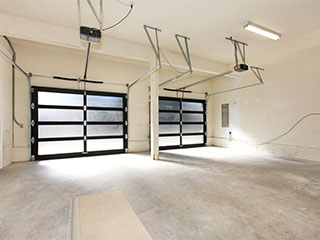 Gone are the days when homeowners had to manually open and close their garage door by themselves. Nowadays, electric garage door openers have become widely prevalent all across the country, and really all over the world, due to the added sense of safety, security and convenience that they offer. However, these units can be quite complex to handle, and must only be installed or repaired by professional technicians.
Mechanical And Electrical Issues
The opener is essentially a small motorized device that provides the system with the required horsepower. Its motor gear can wear out, and potentially even break, which will render it useless, and prevent you from using it to open or close your door. The circuit board can also experience issues, and may need to be rewired or even replaced, depending on the severity of the problem. Our technicians can help you deal with these situations, and even prevent them from occurring.
Regular Opener Maintenance
Speaking of prevention, one of the best ways to keep your electric unit functioning for as long as it can is to have it undergo routine maintenance. During our scheduled service appointments, our specialists inspect every part of the opener, from the rail and drive-system to the interior components, and perform various lubrication and adjustment work to keep everything working smoothly. We also test and realign the opener's safety sensors, which are installed on the bottom part of the door's threshold, one on each side. If these photo-electric eyes become misaligned, they could fail to properly detect an obstacle, which will make using the system very dangerous.
Knowing Which One To Get
When it comes time to buy a new opener, the wide selection homeowners can choose from can become quite disorienting. From industry innovators like Genie and LiftMaster, to reliable manufacturers like Craftsman and Amarr and more, each of the many different brands and models available today has something special to offer. That's why our experts at Garage Door Repair Loganville are here to help. Whether you're looking for a silent belt-drive opener or a powerful chain-drive unit, we can help you find the perfect match for your specific needs. Contact us today.
In addition, count on us for:
Liftmaster Chain Drive Lubrication
Garage Door Cable Replacement
Opener Sensor Repair & Replacement
Torsion & Extension Spring Replacement