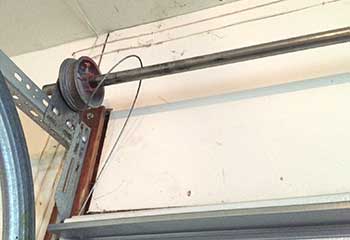 Cable Replacement
Customer Issue: Ms. Nichols has been working in her garage and noticed that something seemed off about her garage door. She looked closer and saw that the cable appeared to be fraying badly.
Our Solution: Our technicians came out to verify Ms. Nichols' report and found that the garage door cable had indeed started to fray and become near breaking point from constant use. We released the tension of the garage door springs for safety so that we could remove the nearly broken cable. Our experts then inserted a new cable and secured it in the pulley system.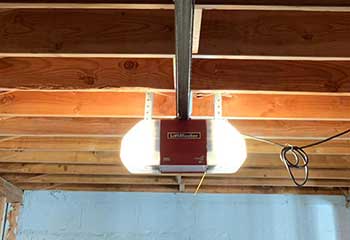 Opener Installation
Customer Issue: Mr. Tagdi's new garage door had a faulty opener that wasn't doing it justice. He wanted the best value on its replacement so naturally, we were happy to help.
Our Solution: The Genie QuietLift 550 garage door opener offered just the quiet, reliable performance the customer wanted. It was inexpensive considering its powerful ½ horsepower motor that promised a long service life. Once the opener and drive system were installed and programmed, the door ran like a dream!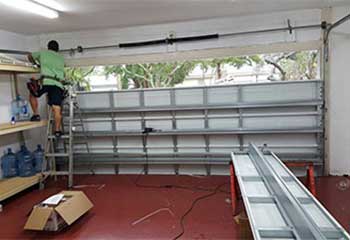 Panel Replacement
Customer Issue: A customer wanted to replace his garage door panels to better fit his remodeled house.
Our Solution: With the opener unplugged, our team removed the old panels and replaced them with the set of Sears Traditional Series windowed steel panels Mr. Ordnot requested. They directed the customer to online sources for further decoration advice after testing the new door.
Spring Replacement
Customer Issue: Broken torsion spring.
Our Solution: We responded instantly and replaced the broken spring within hours. Our customer specifically requested a component with a greater cycle life that our company had at hand. After the careful winding, adjustment and lubrication of the new spring, the garage door started working smoothly.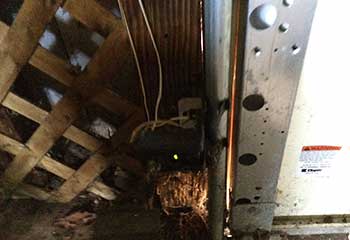 Sensor Alignment
Customer Issue: Impossible to close the garage door with the remote.
Our Solution: Our thorough check confirmed the problem was with the opener safety sensors. The wiring was intact, so we cleaned them and adjusted them to ensure proper alignment. We double-tested the sensors for perfect peace of mind.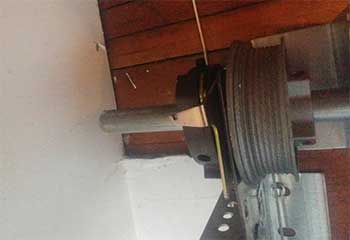 Garage Door Off Track
Customer Issue: Broken cable leaving the garage door off track.
Our Solution: We started by replacing the broken cable with a matching one. Next, we adjusted the door on track. Since the track was slightly bent, we straightened it to ensure the best possible garage door performance.