Spring Replacement
Customer Issue: Broken torsion spring.
Our Solution: We responded instantly and replaced the broken spring within hours. Our customer specifically requested a component with a greater cycle life that our company had at hand. After the careful winding, adjustment and lubrication of the new spring, the garage door started working smoothly.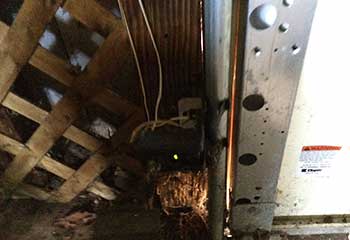 Sensor Alignment
Customer Issue: Impossible to close the garage door with the remote.
Our Solution: Our thorough check confirmed the problem was with the opener safety sensors. The wiring was intact, so we cleaned them and adjusted them to ensure proper alignment. We double-tested the sensors for perfect peace of mind.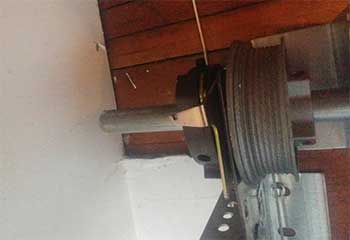 Garage Door Off Track
Customer Issue: Broken cable leaving the garage door off track.
Our Solution: We started by replacing the broken cable with a matching one. Next, we adjusted the door on track. Since the track was slightly bent, we straightened it to ensure the best possible garage door performance.